BRINGING EUROPEAN STYLE TO THE HEART OF ST PETERSBURG.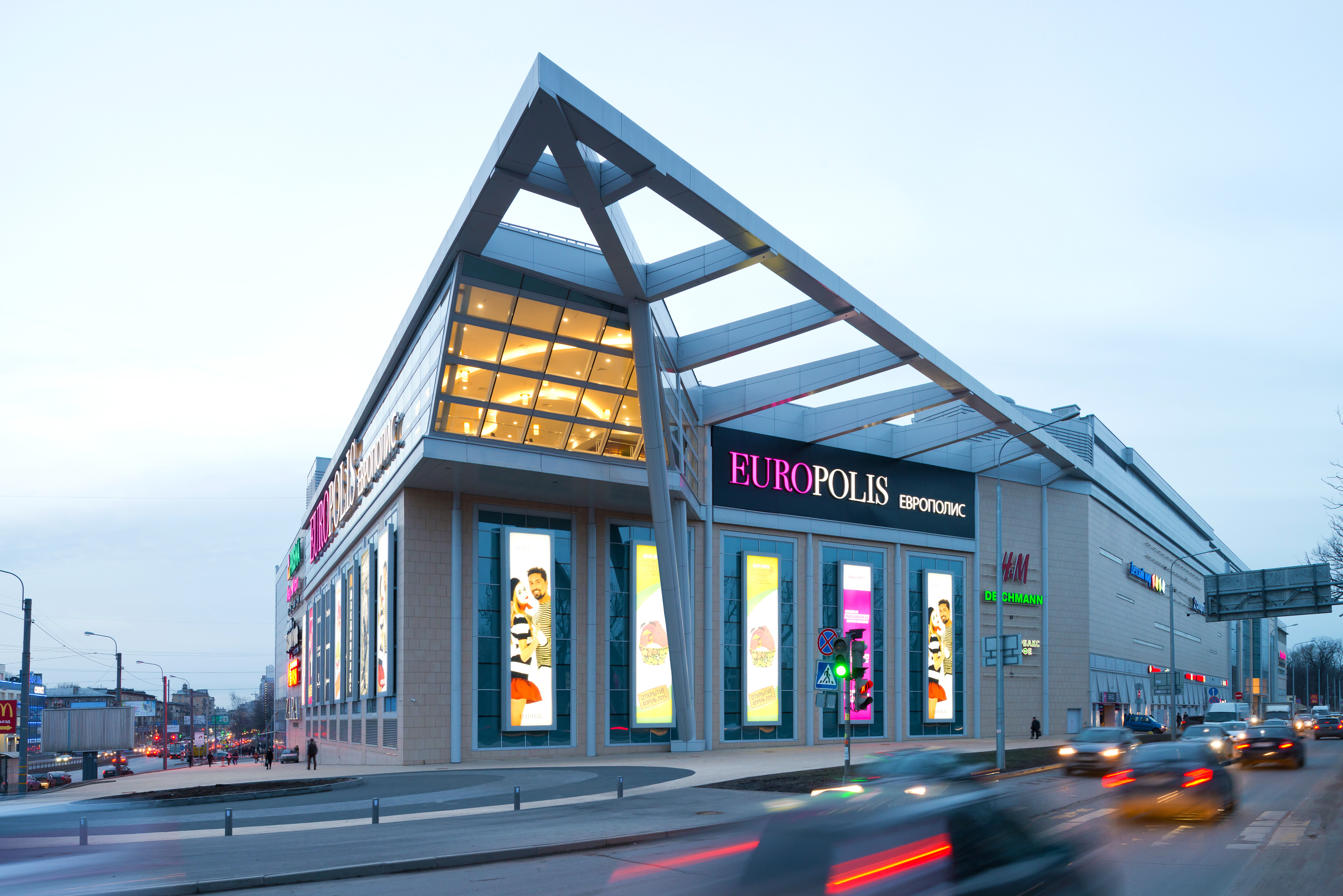 Launched in 2014, Europolis is a flagship 141,700m² retail and leisure scheme for FortGroup, a Russian commercial real estate development group. Situated in St Petersburg, the gateway to Europe, the design concept is inspired by four European cultural capitals: London, Paris, Rome and Barcelona.

Chapman Taylor provided a comprehensive design service for the scheme, including external architecture, interior design, branding and graphics. By collaborating with the architects and interior designers in our Moscow and London studios, the Graphics team was able to gain an in-depth understanding of the concepts that underpin the scheme and the client's vision to create a sophisticated fashion destination.

My team began working with FortGroup on the branding for Europolis in 2012, and produced the corporate identity and marketing material to promote the centre. This included brand assets, a brochure and a comprehensive brand book, illustrating various applications for the Europolis identity, from stationery to shopping bags.

The scope of the project extended to developing the wayfinding and signage as well as the website for the centre. The Graphics team was able to develop the client's brief to ensure that the website referenced the European theme of the interior malls as well as focusing on fashion. The resulting concept was based on the street style of each of the European cities represented at Europolis.